Conference program
The conference took place at the Spoorwegmuseum in Utrecht on .
Interaction Design Frameworks
— Robert Hoekman, Jr. (Miskeeto)
At the start of every project, we face two problems. First, we need to overcome the hurdle of translating oft-nebulous design requirements into actual site and application screens. Second, we want to devise new and exciting experiences for our users, but too often find ourselves sacrificing clarity in the process. Design patterns help, but they don't go far enough. Usability testing helps, but it doesn't tell you how to design well, only what's wrong with the design. You need a solid set of building blocks, and you need them right now.
In this illuminating session, Robert introduces interaction design frameworks as the perfect starting point for a usable design and reveals how to extrapolate design criteria from them to go beyond the standards without sacrificing usability and understandability.
Robert Hoekman, Jr., is the author of Designing the Obvious (New Riders), Designing the Moment (New Riders), and the upcoming Web Anatomy (New Riders, with coauthor Jared Spool). He is the founder of Miskeeto, a user experience, usability, and training collective. Robert has worked with Seth Godin (Squidoo), Adobe, Automattic, United Airlines, DoTheRightThing.com, and countless others, and has spoken at many industry events, including An Event Apart, Web App Summit, SXSW, and Future of Web Design.
Learn more about Robert through his blog at rhjr.net.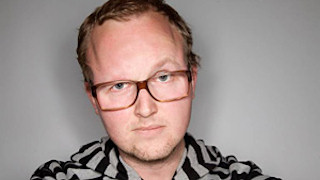 Seeing Things in Full Color
— Marcel Kampman
Marcel will talk about the broader context of what and who you are and some potential fields your knowledge can be applied to come to new things as a designer. He will share his definition of designer in this constantly changing world, illustrated with some examples. In short: about stretching the work field of a (interaction) designer by giving a broader perspective.
Marcel Kampman can best be described as a causative. He is a high energy, passionate, brave, responsible, creative, imaginative person who can work with anybody, anytime, anywhere on anything. He likes to experiment and is not afraid to take risks in his quest to set new standards for creative collaborations.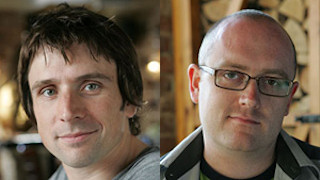 The Music of Interaction Design
— James Box & Cennydd Bowles (Clearleft)
While both music and design have theoretical underpinnings, they also share a certain ineffability. A musical masterpiece and an exceptionally crafted experience demand more than the simple application of theory. They also demand virtuosity.
Designers must skilfully bring together clicks and gestures — the building blocks of interaction design — to form a meaningful experience. Although it's simple to describe these components, we often resort to vague shorthands like 'look & feel' to explain what happens at the experiential layer. Similarly, composers rely on formalised technique to write music; yet ask what makes a piece remarkable and the answer will be similarly nebulous.
In this session, we will examine parallels between music and interaction design, including harmony, genre, rhythm, fashion and emotion. Along the way, we will learn how that which defies easy definition can elevate digital and musical works from good to miraculous.
Cennydd Bowles and James Box are user experience designers for Clearleft, a web consultancy in Brighton, UK, with clients like the BBC, Channel 4, WWF and JustGiving. Both are active contributors to the UK interaction design scene, organisers of two popular conferences (dConstruct and UX London), and experienced public speakers (SXSWi, Reboot, Future Of Web Apps). Above all, they are passionate about making the web a better place through debate, advocacy and action.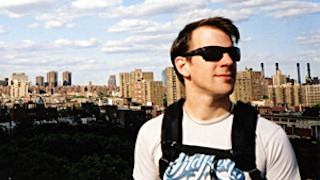 Who Dares Wins
— Alrik Koudenburg
In this lecture Alrik will talk about the importance to keep taking risks, about getting comfortable with being uncomfortable to come up with fresh new work. Through showing recent projects like the now world famous Cardboard-Office-Interior, he explains how embracing this idea can work in one's favor.
Alrik Koudenburg is a curious, analytical design director. Creating inspiring environments is what makes his heart beat. Diversity and taking on exciting new challenges are what drives him — working across a wide range of disciplines in design.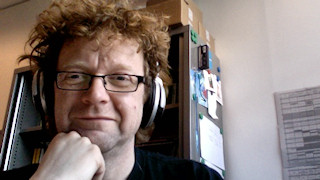 The Essence of Interaction Design
— Charlie Mulholland (Hogeschool van Amsterdam)
What is the essence of interaction design? Is it art or craft; is it genius or user-centered design? As part of its ongoing research into the future of our industry, the Interactive Media (CMD) course at Amsterdam's University for Applied Science (Hogeschool van Amsterdam) is looking for feedback and would like your opinion.
In this short and focused interactive session, led by Charlie Mulholland, a lecturer on the course, you will get the chance to air your views on the essence of interaction design, (literally) move your peers to your school of thought, and influence the way future practitioners are trained.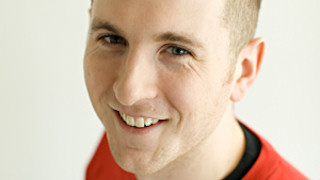 Show and Tell: Communicating New Interactions
— Tom Jenkins (Nokia)
Interaction Design concepting teams are often separated, whether it be by time, place, company, or corporate structure, from both developers and the people using the final products. How do they communicate their designs in a way that has the biggest impact, raising the chances of their ideas becoming real and being enjoyed?
Building prototypes may be challenging if hardware and software platforms don't yet exist. As is documenting interfaces with forms of interaction that are highly dynamic, multi-modal or multi-sensorial. There are many forms to deliver concepts in and no single one is meaningful for every project or audience. Storytelling, mock-ups, prototyping, hacking and documenting all play a crucial role in communicating new interactions.
Tom Jenkins works for Nokia as a Design Specialist in the Service and UI Design team. Here he develops cross-platform services and interfaces for Nokia's broad portfolio.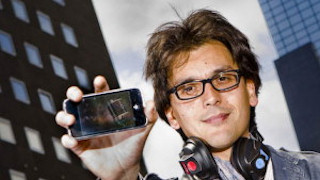 Designing Innovative Products on a Shoestring
— Ronald Mannak (Monodomo)
High-tech startups face many challenges on a daily basis. Typical challenges include a chronic lack of resources and the difficulty of designing an unknown solution for an unknown problem.
With so many unknowns and constraints, it is not surprising that many startups fail. However, the main reason for failure is not a lack of features or technology, but a lack of customers. In other words, the product did not fill a need or solve a problem for the assumed customers.
During the developing of their V-Beat toys and the bChamp iPhone app, Monodomo learned that many of their initial assumptions regarding users and usage were not correct. Monodomo was able to address their mistakes in time and their products became best sellers. In this session Ronald will reveal how to design innovative and popular user interfaces on a shoestring.
Founder and CEO at Monodomo, Ronald Mannak is an entrepreneur and product visionary with a particular interest in the development and commercialization of innovative electronic gadgets and video games.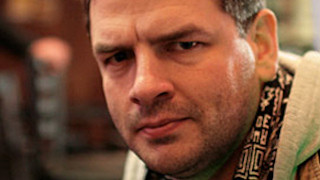 We Have All the Time in the World
— Matt Jones (BERG/Dopplr)
People, places, time. The triumvirate of factors at play in mobile, social, locative services might be familiar at the surface level to designers and developers.
Our relationships to each other, the cities and places we inhabit and navigate have been transformed in the last few years by the technology, products and services that we have designed — but what about that last one of the three — time?
Using examples from the development of Dopplr.com and other services — alongside historical and science-fictional perspectives — Matt will explore what we might call neochronometry and illustrate some directions we could take as interaction designers to treat time as a material.
Matt Jones has designed digital products and services since 1995. In the late 90s, he was creative director for the launch of BBC News Online, and then worked on BBC's first social network efforts. His design research at Nokia covered areas from the human universal experience of play, to RFID/NFC applications of physical interfaces.
He is a co-founder and original designer of Dopplr.com — and now is Director of Design at BERG, a multidisciplinary digital/physical design practice in London formerly known as Schulze & Webb.
He blogs at magicalnihilism.com and flickrs at blackbeltjones.
Design by Fire Afterparty at Hofman Café, Janskerkhof 17a, Utrecht